Professional
Fast, efficient, professional service that is second to none for a reasonable fee.
Dedicated
Tireless dedication in pursuit of the best possible outcome for every client.
Personal
Dignified personal attention from the start to the successful conclusion of every case.
Disclosure
Point-to-point disclosure of everything you should expect, every step of the way.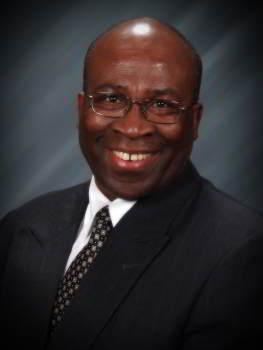 Amegashie Law Office is dedicated to providing you with expert assistance and consultations services, regarding immigration law, asylum and related petitions, employment based visa petitions, international adoptions, student visas, adjustment of status, naturalization and removal (deportation) defense in both the Immigration and Federal Courts. We understand how difficult and intimidating the immigration process can be.
We are fully aware of the many complex issues that often arise in immigration cases. Chief Counsel, Kwao Amegashie, is driven by first hand experience in dealing with the United States Citizenship and Immigration Services (USCIS). US Immigration laws continues to evolve and will probably change some more in the months and years ahead. It is, therefore, more important than ever to have the representation of an attorney who has "been there" and successfully handled numerous cases just like yours.
Our practice is limited to US Immigration Law. We, therefore, offer a full compliment of services for every conceivable need and work tirelessly to ensure the best possible outcome for our clients. Our knowledge of US Immigration Law gives us the tools we need to help you attain your goals. While no one can accurately predict the outcome of your case, the active support of a relentless advocate with the insight to put a human face on the process can be immeasurable.
Our team of dedicated legal professionals are well-versed in the nuances of US Immigration Law. Our professional team brings diverse backgrounds to the practice of Immigration Law, allowing us to effectively advocate for you. This gives Amegashie Law Office, Ltd., an edge in dealing with complex immigration matters.
Tatiana Bakare
3 years ago
Workes with Mr. KWAO for Over a year on my husbands Green Card proccess, his work was very clean, professional and straight forward. Our interview was a breeze.
I will always recommend him, I was initially a bit scared to work with an African Lawyer but he was so prompt and I don't regret it. He's affordable and allow payment plans which was much needed.
philo sile
3 years ago
I recommend Kwao not only for his professional acumen, but also for his ability to connect with his clients and literary goes above and beyond to ensure all preemptive measures are well considered as he provides legal counsel.
Mwanje Nathan
2 years ago
Mr Kwao is one of the best immigration lawyers in Minnesota. I have worked with him on multiple cases and i was never disappointed.
nelson orina
2 years ago